Μικρὸν ἀπὸ τοῦ ἡλίου μετάστηθι.  – Διογένης ὁ Σινωπεύς, 410-323 BC
Aus der Sonne
Aus Der Sonne ist ein Drama von Igor Bauersima aus dem Jahr 2016. Es ist inspiriert von realen Ereignissen zwischen 1969 bis 2008. In drei Geschichten werden die Handlungen von sechs Hauptfiguren beschrieben, sowohl parallel als auch durch gelegentlich angedeutete Berührungspunkte. Die antithetischen Pole von Dissidenz, Eskapismus und Verlust von Privatsphäre sind die zentralen Aspekte des Stückes. Alle drei Geschichten betreffen individuelle Entscheidungen zwischen Mitgefühl, Integrität und Tod.
From The Sun is a 2016 drama by Igor Bauersima, inspired by actual events dating from 1969 to 2008. Three stories trace the actions of six principal characters, both in parallel and through occasional possibilities of connection. The antithetical poles of dissidence, escapism and loss of privacy are central to the play. All three stories concern individual choices involving compassion, integrity and death.
De Mon Soleil est un drame de Igor Bauersima de 2016, inspiré par des faits réels datants de 1969 à 2008. Trois histoires retracent les actions de six personnages principaux en parallèle, avec des ouvertures occasionnelles sur des connections possibles. Les pôles antithétiques de dissidence, escapisme et perte de privacité constituent le coeur du récit. Tous les trois épisodes parlent des choix individuels entre la compassion, l'intégrité et la mort.
Sterben Und Neapel Sehen (2014)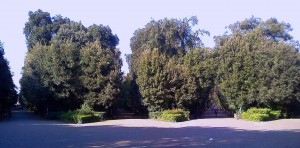 Eine Gruppe Jugendlicher will verreisen. Aber sie verpassen Zug um Zug.
Drama (2014), Igor Bauersima
O – Le Petit Fennec
Un conte pour enfants de Réjane Desvignes & Igor Bauersima en 12 parties.

Les aventures de 'O le petit fennec' sont en préparation. A bientôt!