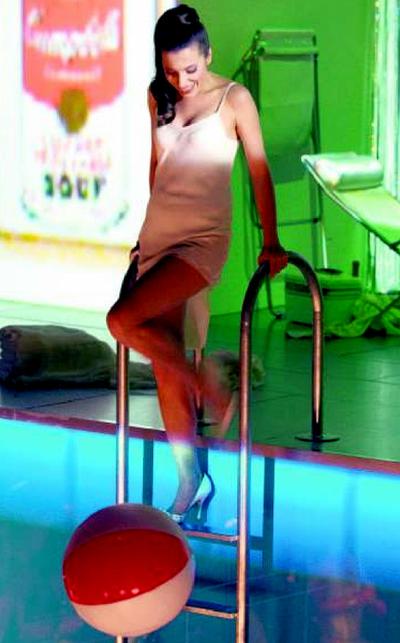 Rossini's opera Le Comte Ory (The Count Ory), a comic opera in two acts, is Rossini's last farsa comica (comic opera). It is inspired by medieval ballad in which knights end up seducing nuns.
Act 1: countryside before the castle of Formoutiers
The lords and men of the Formoutiers were away on a crusade. Count Ory, who is in love with the countess Adèle, takes advantage of the situation. Hoping to win her hand, he disguises himself as a hermit aided by Raimbaud, his friend. Raimbaud announces that a wise hermit will visit the village to offer advice on matters of the heart. The castle is filled with women waiting for their husbands to return from the crusades. Ory's page Isolier is in love with the countess. Isolier confides his love to the "hermit" (Count Ory in disguise) and explains his plan to sneak into the castle disguised as a female pilgrim.
The countess consults the hermit about a cure for her melancholia. He proposes that she falls in love, which she promptly does, with Isolier. The "hermit" warns her not to trust the page. Everyone is shocked when the Tutor reveals Ory's identity. The countess receives a letter announcing her brother's return.
Act 2: a large room in the castle
The countess and her attendants admit a group of female pilgrims awaiting for their husbands' return from the crusade. This time the pilgrims are actually Ory and his men in disguise. Ory's new disguise is as "Sister Colette." Missing something to drink with dinner, Raimbaud breaks into the castle wine cellar and returns with enough for everyone. They toast the countess's absent brother. Isolier recognizes Ory and reveals to Adèle about him. Isolier also tells the women waiting for their husbands that they will be back by midnight.
After everyone is in bed, Ory enters countess Adèle's room. He woos her, not realizing in the dark that it is Isolier's hand he is holding. The men return from the crusade. Isolier reveals himself and helps Count Ory escape out of the castle.
Le Comte Ory von Gioachino Rossini
© G. Ricordi & Cie, Bühnen -und Musikverlag GmbH, München
Oper in zwei Akten
Libretto von Eugène Scribe und Charles Gaspard Delestre-Poirson
Der Graf Ory Deutsche Uebersetzung von Wilfried Sczepan
Premiere am 17. Mai 2008, Staatoper Stuttgart
Darsteller
Angelo Scardina – Graf Ory, Schlossherr, Tenor
Ina Kancheva – Adèle, Gräfin von Formoutiers, Sopran
Tina Hörhold – Isolier, sein Page, Sopran
Matias Tosi – Sein Erzieher, Bass
Adam Kim – Raimbaud, Gefährte seine Eskapaden, Bass
Ezgi Kutlu – Dame Ragonde, ihre Schliesserin, Mezzosopran
Yuko Kakuta – Alice, junge Bäuerin, Sopran
Musikalische Leitung – Enrique Mazzola
Regie und Bühne – Igor Bauersima
Kostüme Johanna – Lakner
Video – Georg Lendorff
Licht – Reinhard Traub
Dramaturgie – Sergio Morabito
Chor – Johannes Knecht