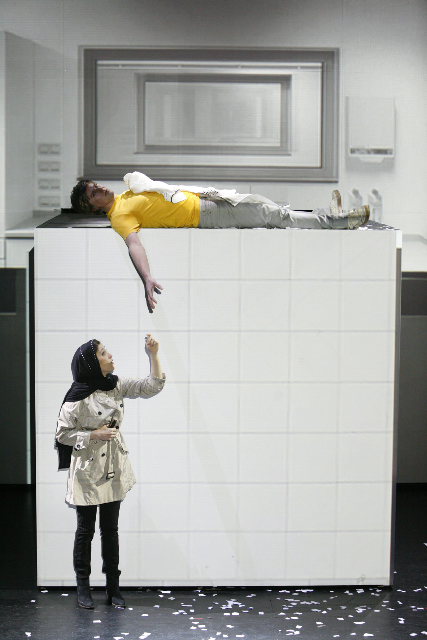 ……..
.
.
.
.
.
.
.
.
When Leif (18) hears about the death of his great love Helena (19) he reacts with denial, withdraws from his friends and eventually runs off. He knows where Helena must be hiding, he knows she must be alive. And indeed, he does find her at their secret hideaway near an abandoned factory. But Helena has become singularly unapproachable, and wants to go away for good…
The Rage of Life is an Opera set in a dystopian future. The two young and rebellious heroes are driven by an absolute yearning for truth and integrity. Their radical rejection of the status quo in society drives them to attempt the escape from the city that is holding them hostage. They flee from a corrupt land of shadows that has long lost all sense for human dignity and justice, to a place of peace and freedom which they know for certain must exist.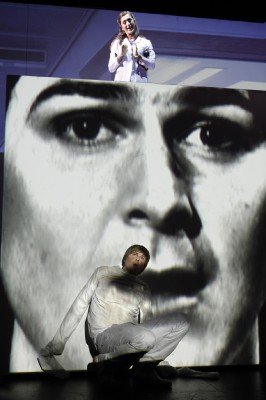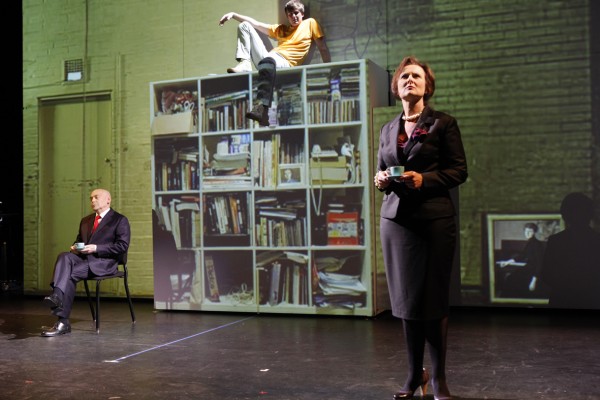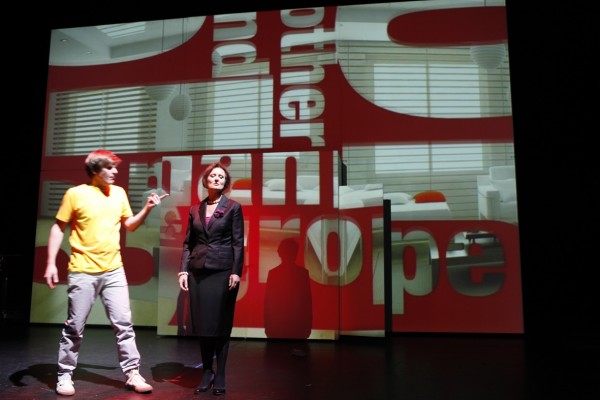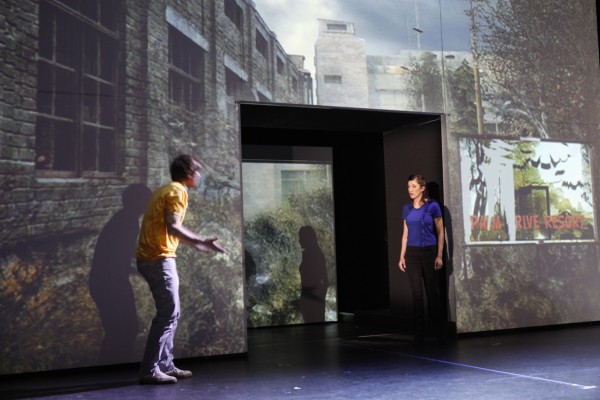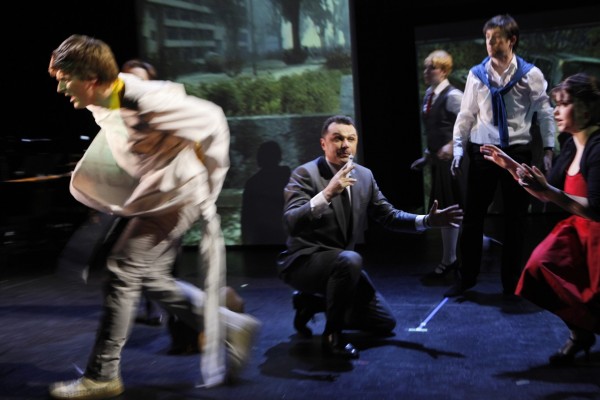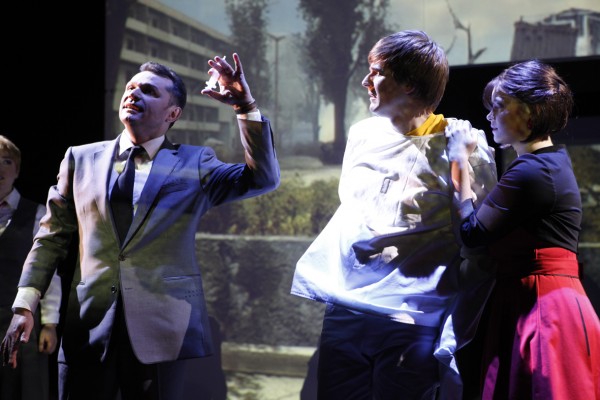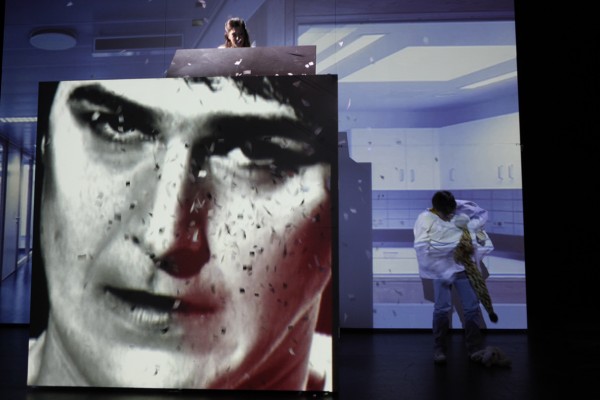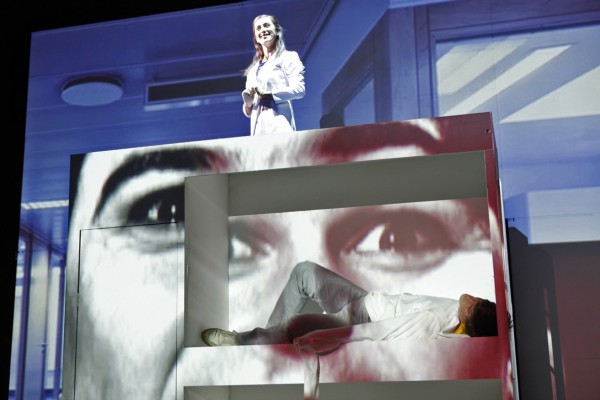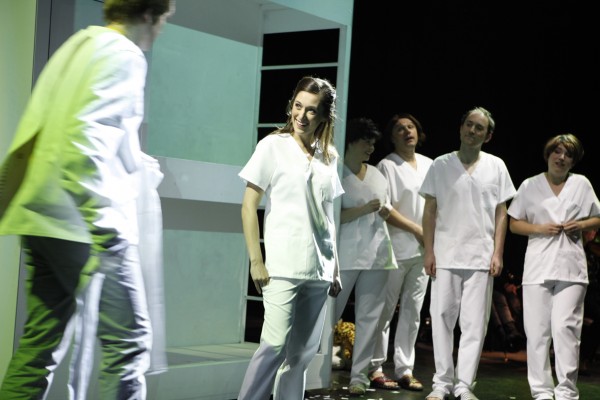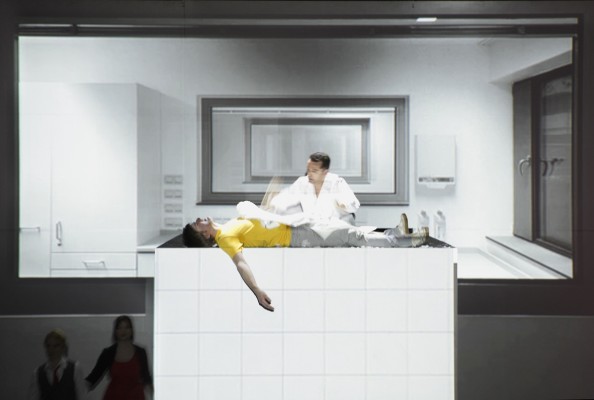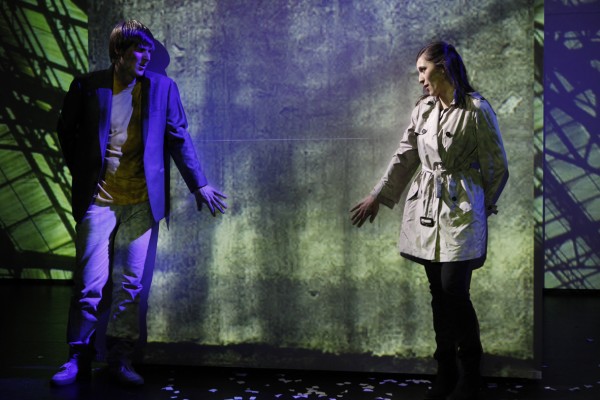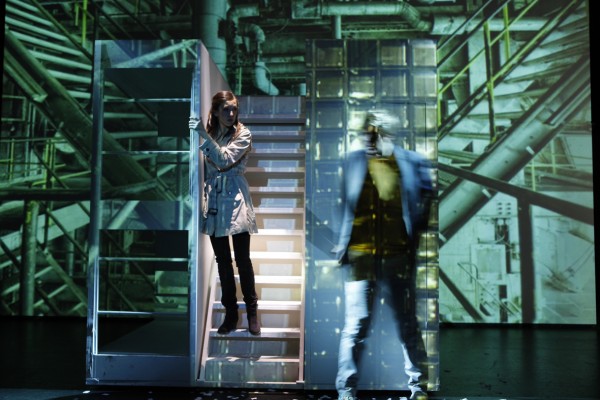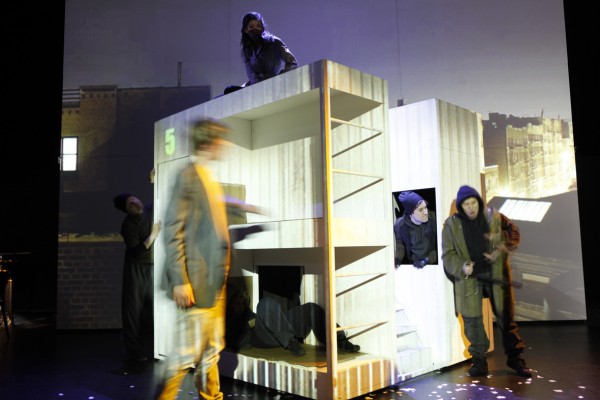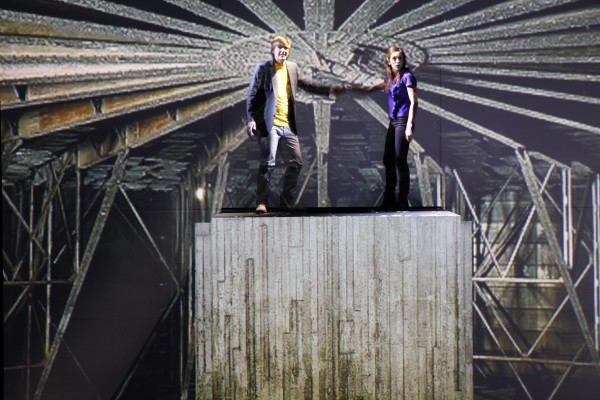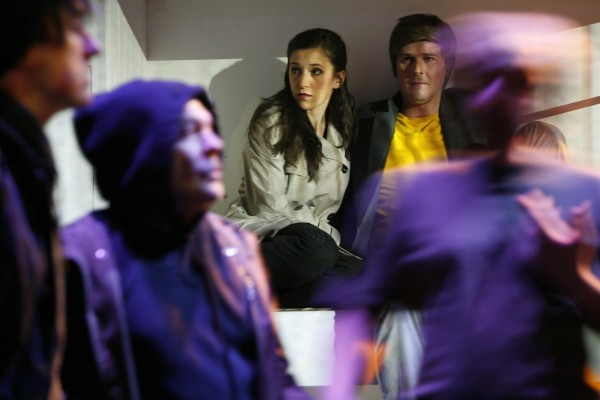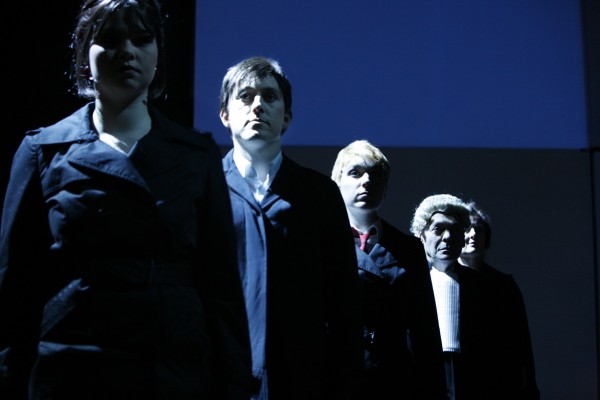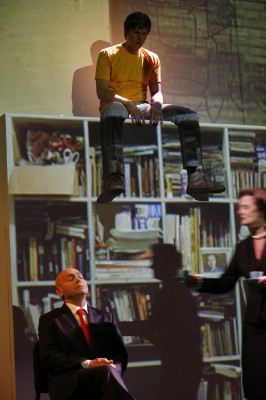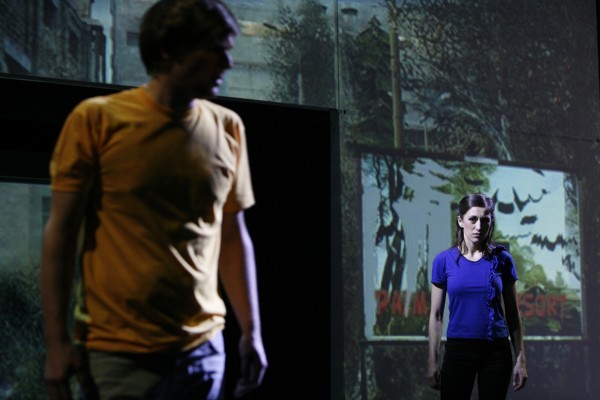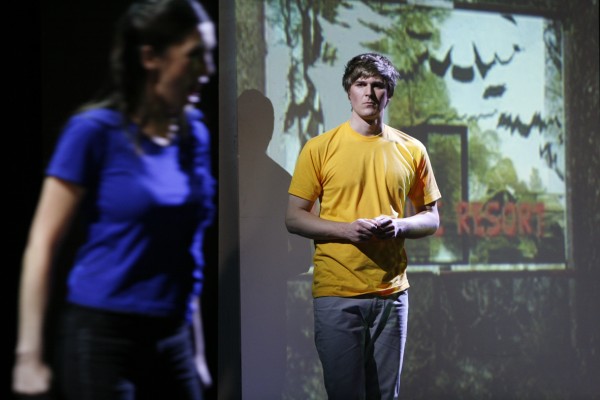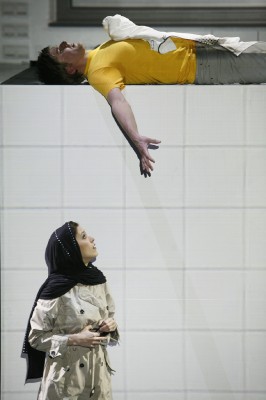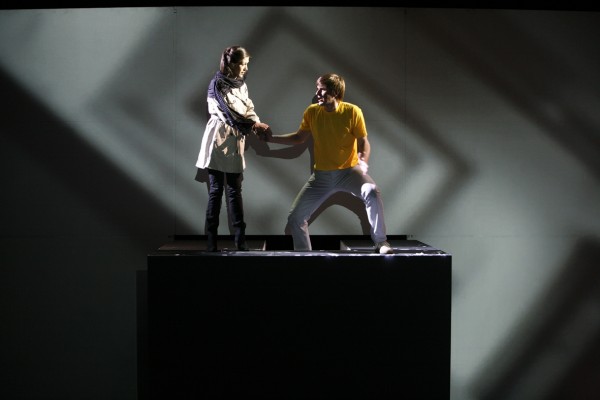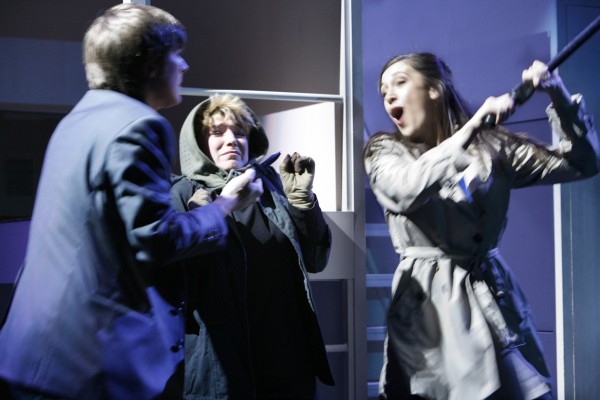 .
Elena Kats-Chernin, an Australian composer with Russian roots, has been the perfect match to bring this tragicomedy to life. While a student of Helmut Lachenmann in the eighties, she wrote several operas and musicals, always succeeding masterfully in crossing tragedy and comedy in music. Her works combine an extremely complicated and virtuoso composing technique based on serial music with an unmistakable sense of enthralling operatic drama. The musical director in the first production of the Opera was Daniel Inbal. The Belgian soprano Liesbeth Devos and the Swiss baritone Tobias Hächler sang the leading parts, supported by an ensemble of soloists from the Flanders Opera Chorus.
Author, Director, Set design – Igor Bauersima, Music – Elena Kats-Chernin
Video – Georg Lendorff, Costumes – Johanna Lakner
Commissioned by Aviel Kahn, director of the Flanders Opera & Coproduced by Staatsoper Stuttgart (Director: Albrecht Puhlman).
World premiere: Vlaamse Opera, Antwerp / Troubleyn – April 27, 2010 (www.vlaamseopera.be/nl)
Conductor – Daniel Inbal
Lyrical Soprano HELENA – Liesbeth Devos
Lyrical Baritone LEIF – Tobias Hächler
Soprano (Sonja/Nurse /Jury/Inmate) – Zofia Cieszynska
Soprano (Sister/Jury/Inmate/Bum 4) – Iris Luypaers
Mezzo (Mother/Jury/Inmate/cop) – Birgit Langenhuysen
Tenor (Des/Pete/Jury/Inmate/Bum 2) – Stephan Adriaens
Tenor ( Doctor 1/Jury/Inmate/Bum 3) – Vesselin Ivanov
Baritone (Father/Judge/ Doctor 2 /Inmate/Bum 1/) – Miguel Torres
German Premiere: Staatsoper Stuttgart – November 12, 2010 (www.staatstheater.stuttgart.de/oper/start.htm)
Conductor – Hans Christoph Bünger
Lyrical Soprano HELENA – Liesbeth Devos
Lyrical Baritone LEIF – Tobias Hächler
Soprano (Sonja/Nurse /Jury/Inmate) – Yuna-Maria Schmidt
Soprano (Sister/Jury/Inmate/Bum 4) – Wiebke Renner
Mezzo (Mother/Jury/Inmate/cop) – Nina Ammon
Tenor (Des/Pete/Jury/Inmate/Bum 2) – Ulrich Cordes
Tenor ( Doctor 1/Jury/Inmate/Bum 3) – Neal Banerjee
Baritone (Father/Judge/ Doctor 2 /Inmate/Bum 1/) – Thomas Fleischmann